Mr. E is currently a 12-year-old boy, with severe dyslexia and other challenges. He has been drawing monsters every day since he was 5 years old. Many reams of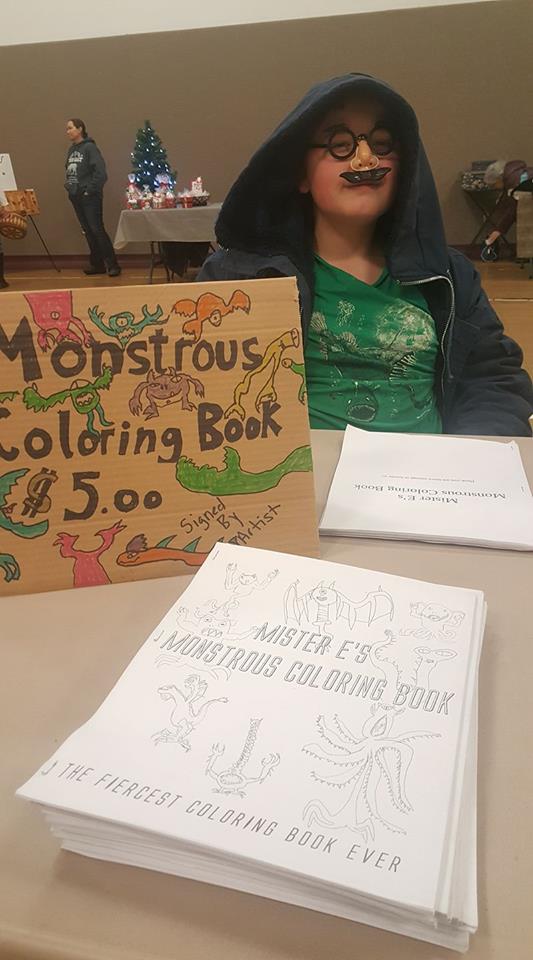 paper have been happily spent on dreaming up new creatures.
In 2017 he worked with his uncle and published a coloring book. Available on Amazon.com [1]
Mr. E not only draws/sculpts/paints/crafts monsters, but loves to discuss how and why they have their biology and how they interact with their environment.
We invite you to add your monsters, or coloring to our universe of monsters. Please also add text. Discuss how you imagine these monsters live and work day to day.