The SquiTon, also known as a WingTough specifically evolved to prey on the EmeraldEyedSnake.
It has a pouch that can expand to hold the slime made by the snake to keep itself from being choked on the copious amounts of slime the snake makes.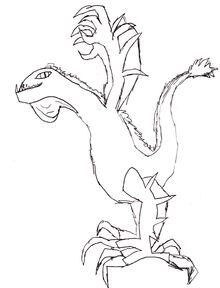 The scat of the SquiTon has been known to glimmer with the emerald eyes of its favorite meal.